Your contribution makes a big difference. Thank you
St. Brendan's Park FC (Park FC) is asking our players, friends and supporters past and present to help us to raise much needed funds to realise our ambition of installing a full-size Astro Playing pitch at Christy Leahy Park. This ambitious project will cost approximately €500,000 to fully complete including floodlights, fencing, spectator area etc. Our progressive club has continued to work tirelessly to provide football for young people in the greater Tralee area. Our success to date has led to an increased interest in kids wanting to play for Park FC and we are striving to meet that demand.
Female participation in sport is growing year on year which is very positive so we need more than ever to develop our playing facilities and dressing room facilities to meet the needs of our community. Sports clubs provide a vital community service allowing people to keep fit, healthy, have fun and make friends. The Social benefits of participation in sports to the Community are extremely important.
By supporting our club lotto initiative, you are directly making a hugely valuable contribution to your community. Please subscribe to our lotto online, ask your friends and family to also help us. There are great prizes for all subscribers to play for and exciting prizes for clubs also.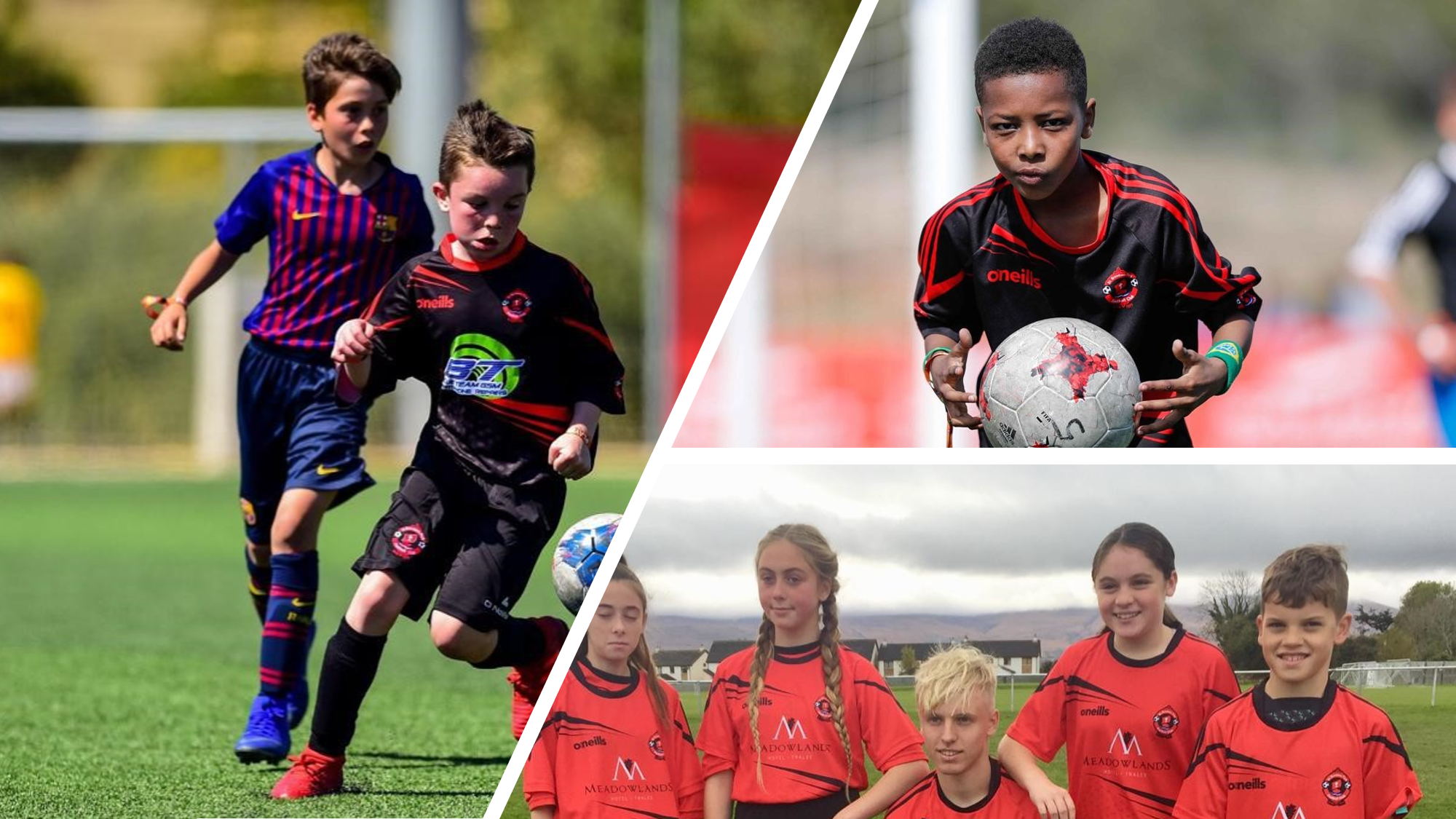 St. Brendan's Park FC was founded in 1971 and in its first year it had a total of 22 members, which included players and committee with all of them, except one, being residents of St. Brendan's Park Housing Estate in Tralee and was formed following a challenge game between young lads and none of whom imagined that this would become St. Brendan's Park FC.
Our club will be celebrating its 50th year in the Kerry District League in 2021. From those humble beginnings, of one team, the club has grown to be one of the biggest soccer clubs in Kerry that caters from an academy at under 6 to an over 35 team with teams in every age group in the Kerry Schoolboys/Girls League. In the 2019/2020 season Park FC had 170 Academy members ageing from 6 to 9. In competitive soccer, the club fields two teams at Under-10, four teams at Under-11, three Under-12 teams, two Under-13 teams, two Under-14 teams, one Under-15 team, and one Under-16 team, all in the Schoolboys/Girls League. At Senior level, the A team play in The Kerry District League Denny Division 1A and we also field very successful teams at Under-17 and Youths level in the Kerry District League.
PROUD OF THE ROOTS
The ancestral home was, and always will be, the playing area adjacent to the St. Brendan's Park housing estate where they played their first games and this pitch is synonymous with both The Park FC and Kerry soccer. It is part of the club's history and we have always maintained it, and still do, to the highest possible playing standards. Some of their greatest victories were there but as the club grew they had to look seriously at our future. When the decision was made to purchase land it gave the club the encouragement and the belief it would progress and develop their facilities over the following years and this work is ongoing as they strive to improve our facilities to cater for our large numbers covering all age groups.
Park FC has been successful in all age groups both in the Kerry Schoolboys/Girls and the Kerry District League and have won all domestic competitions on several occasions. The standard of coaching in the club can be judged by the fact that of the 80 players selected to represent Kerry in the SSE League of Ireland in 2020 at U13, U15, U17 and U19. St. Brendan's Park FC had 28 players selected. Also, over the last 4 years we have supplied well in excess of 40% of all LOI squads.
AREA WITH A YOUNG POPULATION
The club is in the centre of a densely populated area that had been hard hit by the effects of unemployment and, consequently, emigration was high among young people and had a lack of social outlets. Along with St. Brendan's Park the club is located within a few hundred yards of several large housing estates such as Shanakill, Rathoonane, Gallowsfield and Connolly Park and has definitely become "an integral part of the community".
IMPORTANT LEADERSHIP
At an organisational level The Park, under the guidance of excellent chairmen Chris Nugent, Conor Maguire, Tim Leahy, John Hoare, Colm McLoughlin and George Dineen has always been to the forefront in the promotion and development of soccer in both Tralee and Kerry. Our present secretary, Colm McLoughlin, whose roots, both sporting and physical, are in the heart of St. Brendan's Park and anyone that has heard Colm speak about the club will realise how much pride he has in its members and he definitely speaks from the heart at all times when welcoming visitors to the club. This was never more evident than in 2018 when the club hosted an International Match in the U16 Victory Shield between Scotland and Northern Ireland on what was an atrocious day of weather. Another positive was the reaction of the Northern Ireland team and officials to the courtesy shown to them when they were allocated our grounds and facilities as their base for the week of the Victory Shield.
DEVELOPMENT
We currently have 2 full size FIFA standard grass pitches and a 60m x 40m astro pitch with a grass warm up area also, Our clubhouse consists of 4 dressings rooms with showers a laundry room, A refs room with shower, recently upgrade toilet facilities an upstairs office and meeting rooms which are all presently getting upgraded. We have a club shop which is a hive of activity during our Saturday academy and match days, over the next 2 months we will be upgrading our main pitch with fencing and footpaths around it and we are currently fundraising to install a full size Astro pitch which will transform our ability to meet the demand for year round training and match facilities.
FAI CLUB MARK
Park FC has put high standards in place for our governance from setting up a club charter for both players and parents to a coaches education program. With this program we can help each coach achieve his/her coaching potential with the help of the FAI's local development Officer Darren Aherne who provides the club with great guidance and leadership when it comes to what coaching courses our coaches should attend. Their policies can be viewed in our club shop at any time which includes all our Child Welfare/Safeguarding documents, Risk Assessments, Recruitment policy and Club constitution. The club would like to thank all past and present volunteers who have helped move the club forward, our coaches who always strive for perfection, the MC who do tireless work behind the scenes, the groundsmen and all other who help the club in any way. The FAI Club Mark is an award for grassroots clubs based on best practice in the governance, management and administration of a football club.
George Dineen, Chairperson