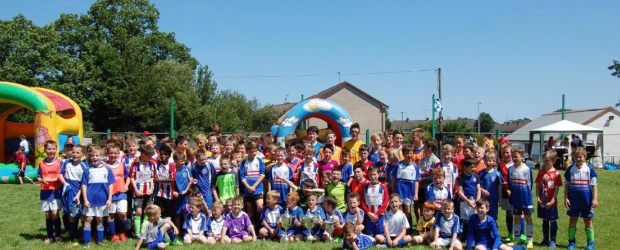 Welcome to our

Ashford Rovers AFC Fundraiser
We are thrilled with the support shown for our Club's Grassroots Fundraiser. Our 50th Anniversary was in 2022 and we have great plans for the further development of our club and this initiative plays a big part to help us achieve these. Our plans include the upgrading of our clubhouse, the resurfacing of our Astro Pitch and the upgrading of our floodlight system.

As a community focused, all inclusive club, we strive to give our members the best possible facilities with the best possible coaching, and by joining this fundraising initiative, you will be playing a major role in helping us achieve this. Please pass the word on and invite friends and family. We hope that the €2.50 per line option will allow everybody to contribute.
If you can contribute €5 for 3 lines or €10 for 7 lines it would be hugely appreciated, and you never know you might just win! Thank you so much for your support and best of luck!
Paul Daly - Chairperson