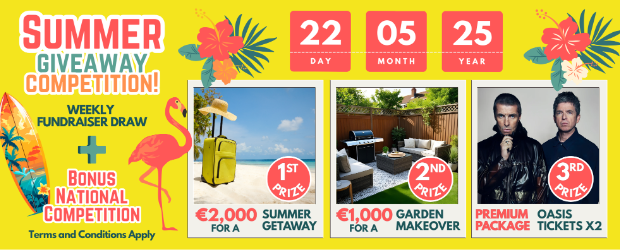 Welcome to our

Esker Celtic FC Fundraiser
Congratulations to you all for being involved at a club which has survived over the past 30 years. The club started out with just players and a pitch, but through the hard work of volunteers, fundraising events and helpful persons like yourself, we have been able to keep the club on sound footing.

On our 30th anniversary we launched our online lotto. Proceeds through the lotto go directly to the club, giving members a chance to win cash and enter the club into a monthly Grassroots Super Draw to win "high value prizes".
I encourage you to sign up, play and invite as many others as possible to take part in this fantastic incentive, where your contribution helps the club and rewards you. I hope that the €2.50 per line option will allow everybody to contribute.
If you can contribute €5 for 3 lines or €10 for 7 lines it would be hugely appreciated. Best of luck!

Paul Cleary, Chairperson of Esker Celtic Football Club